58th Session of the United Nations Commission on the Status of Women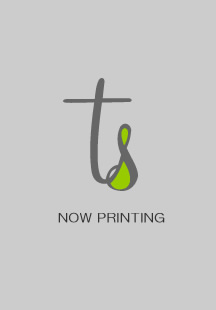 日付
2014/03/11(火)
開演時間
12:30〜14:30PM
都道府県
ニューヨーク
会場
UN CHURCH
出演
UN CHILDREN CHORUS and RUSSELL DAISLY
料金
58th Session of the United Nations Commission on the Status of Women

Priority Theme: Challenges and Achievements in the Implementation of the Millennium Development Goals
10-21 March 2014, UN Headquarters, New York, NY

EVENT
TITLE: "Accomplishments of NGOs of the First Ladies of Africa towards the Advancement and Achievement of the MDGS: Psychosocial and Human Rights Projects and Perspectives"

SPONSORS: International Association of Applied Psychology and World Council for Psychotherapy, ECOSOC-accredited & the Psychology Coalition at the United Nations, consisting of ECOSOC-Accredited organizations

SUBMITTED BY: Judy Kuriansky, UN/NGO Representative, International Association of Applied Psychology & Chair, Psychology Coalition at the UN & Rachel Ravitch, UN/NGO Representative, Society for the Psychological Study of Social Issues, & Co-Chair, Psychology Coalition at the UN Program Committee

DATE, TIME & LOCATION: Tuesday, 11 March 2014, 12:30 – 2:45 PM, Chapel, The Church Center, 777 UN Plaza, New York, NY 10017

WILL BE SANG BY SOPRANO TOMOKO SHIBATA WITH The UN International School as well as four adult women Gospel singers.
PLAYED BY RUSSELL DAISEY

DESCRIPTION: This session covers the many projects that various First Ladies of Africa have been conducting related to the MDGs through their individual NGOs, that particularly focus on issues related to women and the girl child, that have psychosocial implications and aspects. The countries represented include Mali, Mozambique, Tanzania, Namibia, Ghana, Equatorial Guinea and others. These include projects that address HIV/AIDS, poverty, education, employment and empowerment of women and girls, mother and child health as well as the Secretary General's initiative "Every Woman Every Child." The presenters (three women and one man) have been involved in organizing and hosting major conferences and health summits specifically honoring the accomplishments of various First Ladies of Africa through their various NGO initiatives that have made progress towards achieving the MDGS in their countries in the areas related to the mission of CSW2014. Projects will be described and visual and video examples shown, together with lessons learned.
国連教会777 UN Plaza, New York, NY 10017